Outside Expertise, Inside Success
With Independent Verification and Validation (IV&V)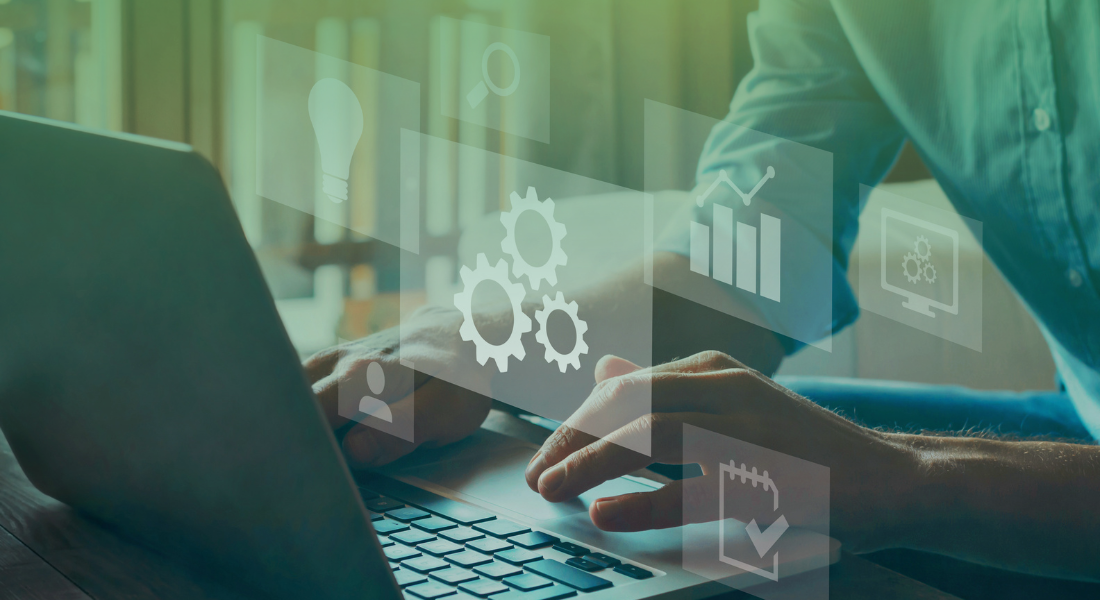 Why IV&V?
Get an unbiased, third-party assessment
Managing technology projects can be overwhelming, especially when the stakes are high. A single misstep can result in blown budgets and project failures. That's why Greentree offers Independent Verification and Validation (IV&V) services that go beyond just a technical review.
Our team of experts actively identifies overlooked project risks that can cause delays, cost overruns, and poor outcome quality. Additionally, we help organizations improve their processes and offer guidance on best practices. Our goal is to make sure vendors deliver as proposed, agencies provide the necessary input, and most importantly, you get what you pay for.
With over 30 years of experience in workforce transformation, process improvement, and project management, we work hard to ensure every outcome is the right one for our clients. We listen to your needs, align them with skilled consultants and solutions, and then roll up our sleeves and deliver.
How We Help
Increase confidence in project success
---
---
Objective Review
We ensure all requirements are being met and that your project is structurally sound.
Issue Identification
We identify any discrepancies in the project design that may have been previously overlooked.
Quality Assurance
We perform tests to measure quality, and ensure both company requirements and industry standards are met.
Security
We ensure your project includes the necessary security components to protect your data and systems.
Change Management
We create an effective strategy to manage and reinforce your new processes.
IV&V IS WHAT WE DO BEST
Over three decades of proven success
Greentree has been providing consulting services to federal, state, defense, higher education, and commercial clients for more than 30 years. Our standards-based IV&V methodology and adaptive, risk-based approach have proven successful in a wide variety of projects – from leading enterprise system implementations to strategic planning for regional governments – and we are well-positioned to support and successfully deliver on yours, too. See a few of our most recent IV&V clients below:
---
---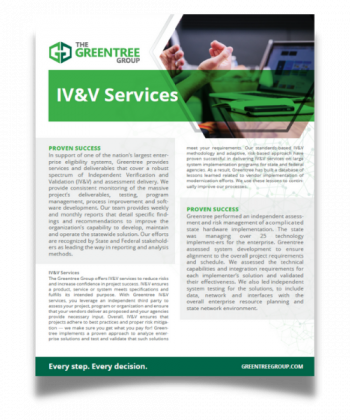 Learn More
About our IV&V services
Download our flyer to learn more about Independent Verification and Validation, and a few of the projects we've successfully supported across the nation.
Download Flyer
Let's talk!
Tell us about your project