GPA is robotic process automation powered by Greentree's full scope of business consulting expertise. With GPA, business workflows and tasks can be automatically completed to help:
Save time and money.
Reduce errors and improve output quality.
Boost employee productivity, satisfaction, and retention.
Free up valuable human skills for critical thinking and idea generation.
Any workflow or task that is high-volume, repetitive, and rule-based has the potential to be automated. GPA's non-invasive capabilities can be rapidly and cost-effectively deployed to accelerate digital transformation through organizations in all industries; and return-on-investment (ROI) is typically realized in weeks, not months.
Are you ready to level up your business with GPA? Contact us today for a no-cost exploratory session!
Do More With Less
Automation can turbocharge your workforce and boost both the quality, and quantity of work being done. It aids in recruitment efforts by optimizing human talent and refining existing processes.
Cost Savings
Automation has been proven to cut business operational costs by an average 25%-40%.
Greater Scalability
Automation is a valuable tool that allows you to scale up in response to fluctuating demand or growth over time. It is cost-effective and flexible for evolving business needs.
Improved Compliance
and Accuracy
Automated processes are executed with reliable consistency, significantly reduce transposition errors, and generate an immediate audit trail for fool-proof compliance.
Boosted Productivity
Eliminating manual, repetitive tasks frees up employees to focus on growth and 'big picture' ideas that fuel progress, innovation, and business success.
Happier Employees
Employees who feel satisfied with their day-to-day tasks feel more loyalty and dedication to their employers. Automation can be a valuable tool for enhancing work/life balance, job satisfaction, and talent retention.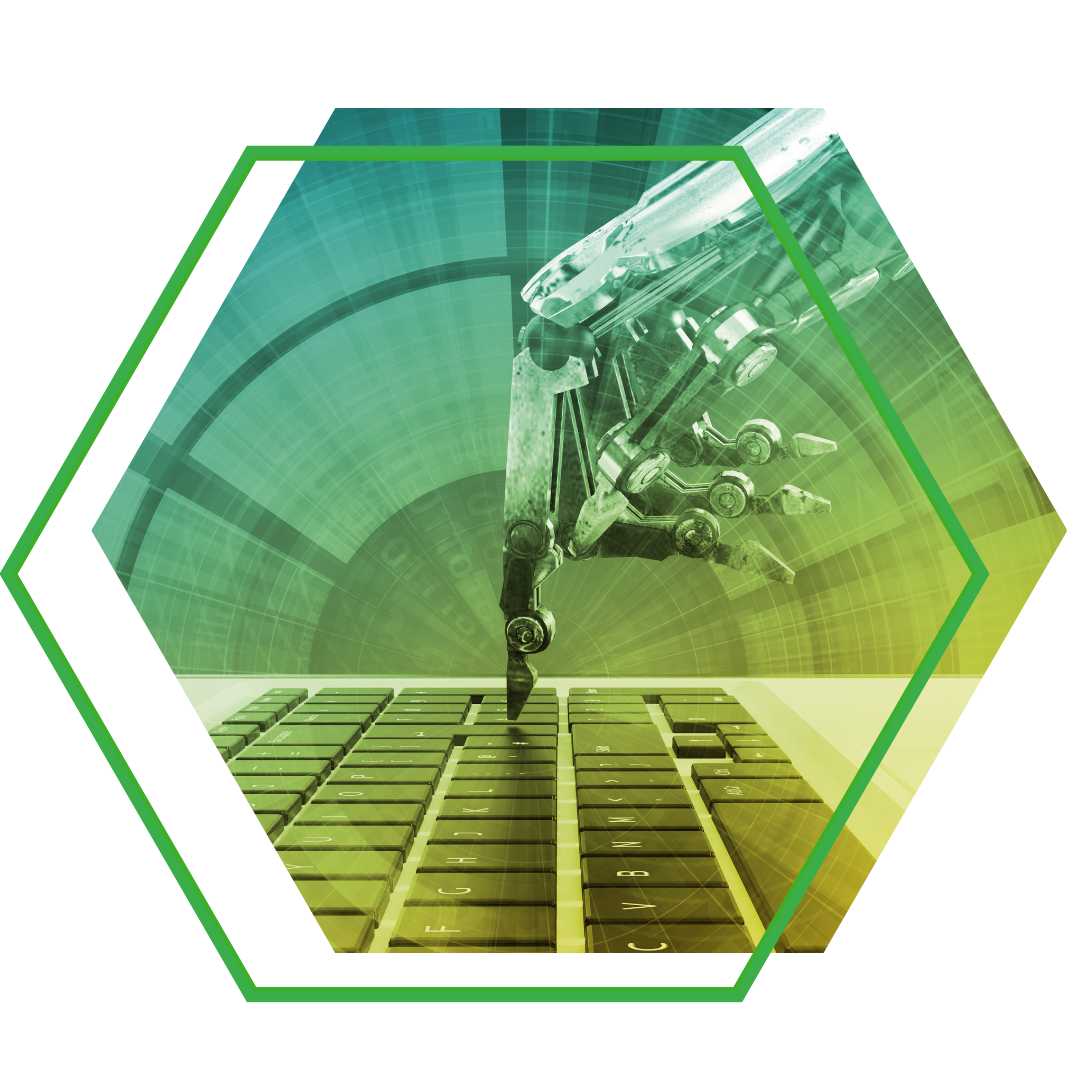 Automation Migration Support
Thinking of transitioning your low-code/no-code automation Center of Excellence to a new platform? Greentree's Process Automation Team has fluency in the industry leading low-code tools as well as next generation code-based platforms like Robocorp. We provide project-based migration support for in-house CoEs during the transition. Our depth of experience in both environments allows us to seamlessly supplement your team without the need for hiring additional developers. We have expertise and certifications in the following platforms:
Robocorp
UiPath
Blue Prism
Microsoft Power Automate
Automation Anywhere
Contact Us To Learn More
Frequently Asked Questions
eBook: Automation Explained
Automation can be a game-changer for businesses. Find out how it can best serve yours by getting a free copy of our latest eBook!
You'll learn:
✅ What software robots are and everyday tasks they are well-suited to handle.
✅ The impact automation can have on overhead costs, employee retention, and evolving business needs.
✅ Platform integrations and common examples of desktop automation.
✅ Popular use cases and powerful automation statistics.
---
Get my free copy