OUR CORE VALUES & MISSION
We help our clients achieve success through our solutions
The Greentree Group is a proven solutions provider that successfully develops and executes strategic and tactical solutions for federal, state, and commercial clients. As a family-owned company, our values drive our approach and our people. We've built a reputation for almost 30 years on the consistency and transparency of the way we operate.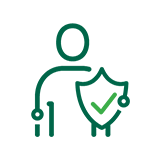 Integrity
We believe in being honest, ethical and accountable for everything we do, whether it's how we treat our clients, vendors or employees.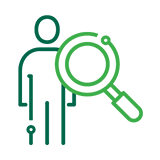 Client Focus
Our success can only be found when each employee believes in client focus. The best way we can help you improve your business is by having your interests top of mind.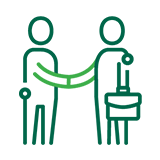 Client Partnering
When you work with us, we see ourselves as your partner and we work constantly to create healthy relationships based on communication, trust and mutual respect.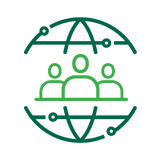 Employee Welfare
Our people are the only "product" we offer – their services, experience and expertise. We work hard to create an environment where they can be happy, successful and fulfilled in everything they do.











Career Opportunities
We are always looking for people that will enhance our team
Our people are key in developing and executing strategic and tactical plans and share the challenges and rewards of working for a small company. Our team of experts can tackle the toughest problem and solve it right—the first time! What makes The Greentree Group successful is our outstanding people who hold a spotless record of customer satisfaction. We're focused on doing business better—to better our client's business!
Open opportunities will be listed below. You can also submit your resume for future consideration by clicking here.
---
Please note: The Greentree Group does not accept unsolicited resumes through or from search firms or staffing agencies. All unsolicited resumes will be considered the property of The Greentree Group, and The Greentree Group will not be obligated to pay a placement fee.
Greentree is an Equal Opportunity Employer and does not discriminate based on race, color, religion, sex, national origin, age, sexual orientation, gender identity, genetic information, or status as a qualified individual with a disability protected veteran.